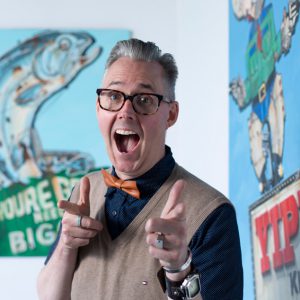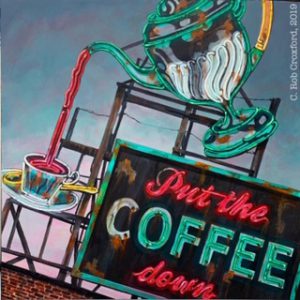 Rob Croxford
Rob has been working full-time on his art since 2004. In that time he has rebuilt from a devastating studio fire, painted over 1600 works of art and shown in over 160 juried exhibitions including; The Toronto International Art Fair, The Artist Project and The One of a Kind Show. Rob is represented in a few Ontario and US galleries, is in the permanent City of Toronto Art Collection, and numerous private collections all over the world. His art has been in a bunch of Toronto magazines, on the cover of Quill & Quire magazine and he is even featured in a coffee table book! You can find his merch at several Ontario retailers including The Spacing Store & Sonic Boom! Rob has been profiled in the press, on blogs and by The Jealous Curator (which is kind of a big deal).
Rob Croxford paintings are a carnival of colour and whimsy! His vintage-inspired work is instantly identifiable, and his clever approach to art merges pop culture, nostalgia typography and humour.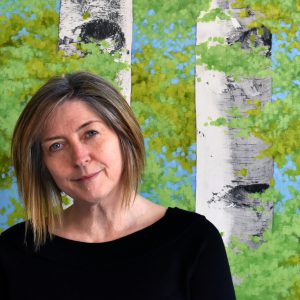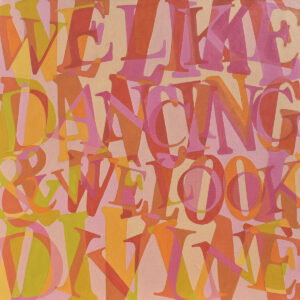 Karen Taylor
In 2004, Karen escaped from the cold, rainy weather of Scotland to settle here in Toronto. Three years later she began exhibiting her abstract landscapes and is part of collections across North America and Europe. Her current mixed media work draws on her background of print making, photography and fabric art.
In addition to being a member of both the Ontario Society of Artists and the Society of Canadian Artists, she is the founder of local abstract art groups Colourshift Collective and SolidColour with which she exhibits regularly.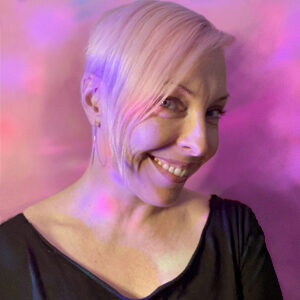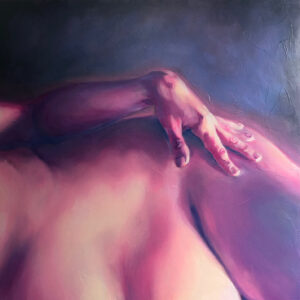 Zoey Zoric
Zoey began oil painting in 2013 after a lengthy career in the computer animation/entertainment industry. Seeking tangible, tactile experiences, Zoey fell in love with all of the lush sensory qualities of oil painting. Zoey currently resides in Toronto. When she is not painting, she is enjoying her other passion, teaching Digital Painting at Centennial College.
About her current work Zoey says:
"My paintings are an exploration of inner worlds and relationships. I believe our greatest strengths are rooted in a positive inner voice.  There is power in expressing patience, compassion, and even love to our own self.
I aim to capture these unique strengths to distill and amplify this power for my viewer. A reminder these universal strengths exist in each of us."